Today is the first official day of the First Inaugural Health IT Conference and Exposition.  We figured as this is New Orleans, our booth concept should be all about Bringing the HEAT at the Healthcare IT EXPO Conference.
Our intrepid reporters Murray Izenwasser, CMO and VP Strategy and Digital Solutions and Peter Elias, Digital Transformation Consultant are on scene reporting back on an almost live basis.  Right now they are setting up the booth (Booth 19 if you are attending) and filed these first images from the conference hall.
A few things you should be aware of before we start posting pictures:
Stop by our booth for some official AAJ Technologies Louisiana Secret Sauce.  They are HOT!  Grab 'em while you can.
We've compiled a list of the TOP 50 Digital Influencer's to follow based on the 5 conference tracks: Security and Privacy, Analytics, Communication and Patient Engagement, IT Dev Ops and Operational Alignment and Support.)
Murray will be speaking on the Patient Experience Panel discussion.  Please go to the session and heckle, oops we mean, support him and the panel  Details: Thursday 03:20 PM – 4:05 PM
Voice User Interface (VUI) is the next big thing.  As our way of demonstrating our Alexa Skills Programming, make sure you come to our booth and Ask, "Alexa Am I Hot?" (it's a tie in to the hot sauce, our expertise and well, we know that the hottest health IT folks will be in attendance) We hope you enjoy the conversation you have with Alexa!
SHOWING OFF OUR SKILLS…
We are going to be giving away an Amazon Echo Show at the event.  AAJ Technologies is bringing the heat!   Here is a tweet with a video demonstrating how VUI is driving fun at the event…
And don't forget to stop by @AAJTech's Booth to get some of AAJ's Secret (Hot) Sauce, and ask Alexa to tell you how hot you are. And maybe learn a little bit about AAJ. And maybe even win an Alexa for yourself. #HITExpo pic.twitter.com/gWOhT0K9gd

— Murray Izenwasser (@Murrayiz) May 30, 2018
AWESOME SWAG BAG…
Here's all the cool SWAG the conference attendees are getting. Notice our HOT Flier on top…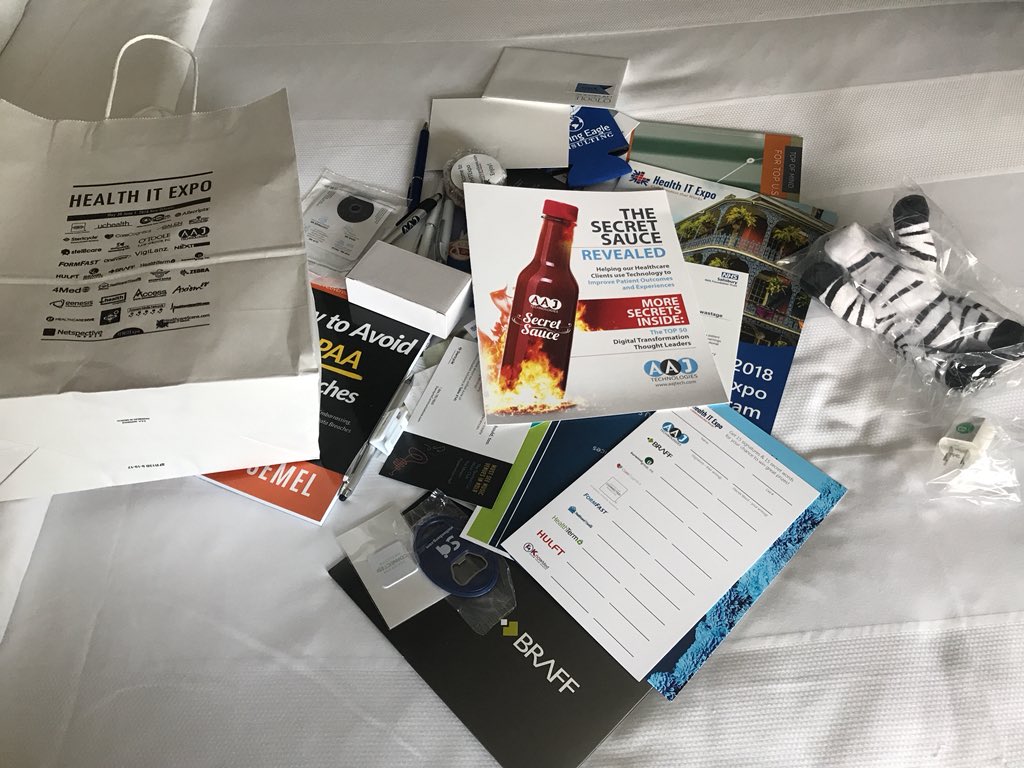 Want some hot sauce? Come on by table 19
RELATED POSTS